#datafree video conferences and webinars

Connect. Collaborate. Share.
We are Veedo.
Our revolutionary #datafree video platform allows users to interact with live video content without using any of their mobile data or airtime.
We do this by using reverse-billed data technology, which means, the data used by participants connecting through a mobile connection, is billed to the organiser — giving users the freedom to connect and engage, without the worry that their airtime or data will be affected.
Veedo has 4 #datafree* live video solutions: Meet video conferencing (all participants interact using their microphones and cameras), Webinar (panellists have access to microphone and camera and attendees interact by messaging and polls, Cast (panellists have access to microphone and camera and attendees watch a live broadcast).
The quickest way to get going is using Veedo On Demand to create an instant datafree video conference (instant webinars will be available soon).

*#datafree live video is powered by Datafree and can be accessed by users on mobile devices without reducing their data or airtime balances, even if those balances are zero. In South Africa supported networks include MTN, Vodacom, Telkom and Cell C. Please contact us for information regarding supported networks in other countries.
Our feature-rich platform makes sure that everyone is on the same page.
Secure
Our servers are encrypted and meetings can be password protected.
Browser Based
Simply click and connect, no apps to download.
Screen Share
Share your screen easily with other users.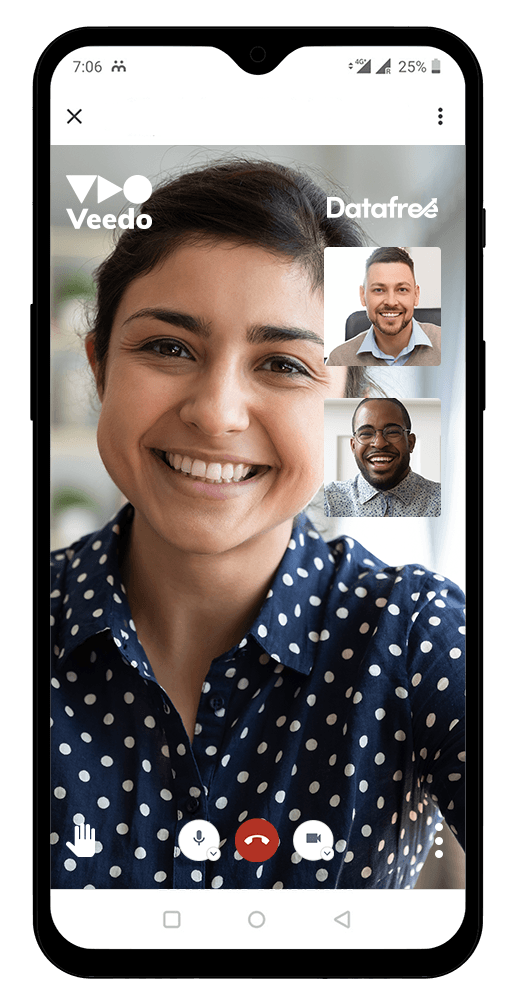 Customizable
Customise your experience to suit your needs.
Speaker Stats
An overview of the amount of time each user spoke.
Chat Box
Use our chat box to send messages and links.
Our Solution is made up of four solutions to suit your needs
Instantly start or schedule datafree video meetings
for as few as 2 or up to 50 attendees in the easy to use Veedo on Demand dashboard

Our #datafree video conferencing platform
delivers a feature-rich experience that includes all the standard features wrapped up in a familiar and comfortable to use user interface.

Our end to end #datafree webinar platform
delivers a world-class #datafree video stream and a baked-in messaging interface to enable one-way seamless communication between panellists and very large numbers of attendees.

Our #datafree live video broadcast solution
Veedo Cast converts a live video stream so it can be accessed #datafree in any browser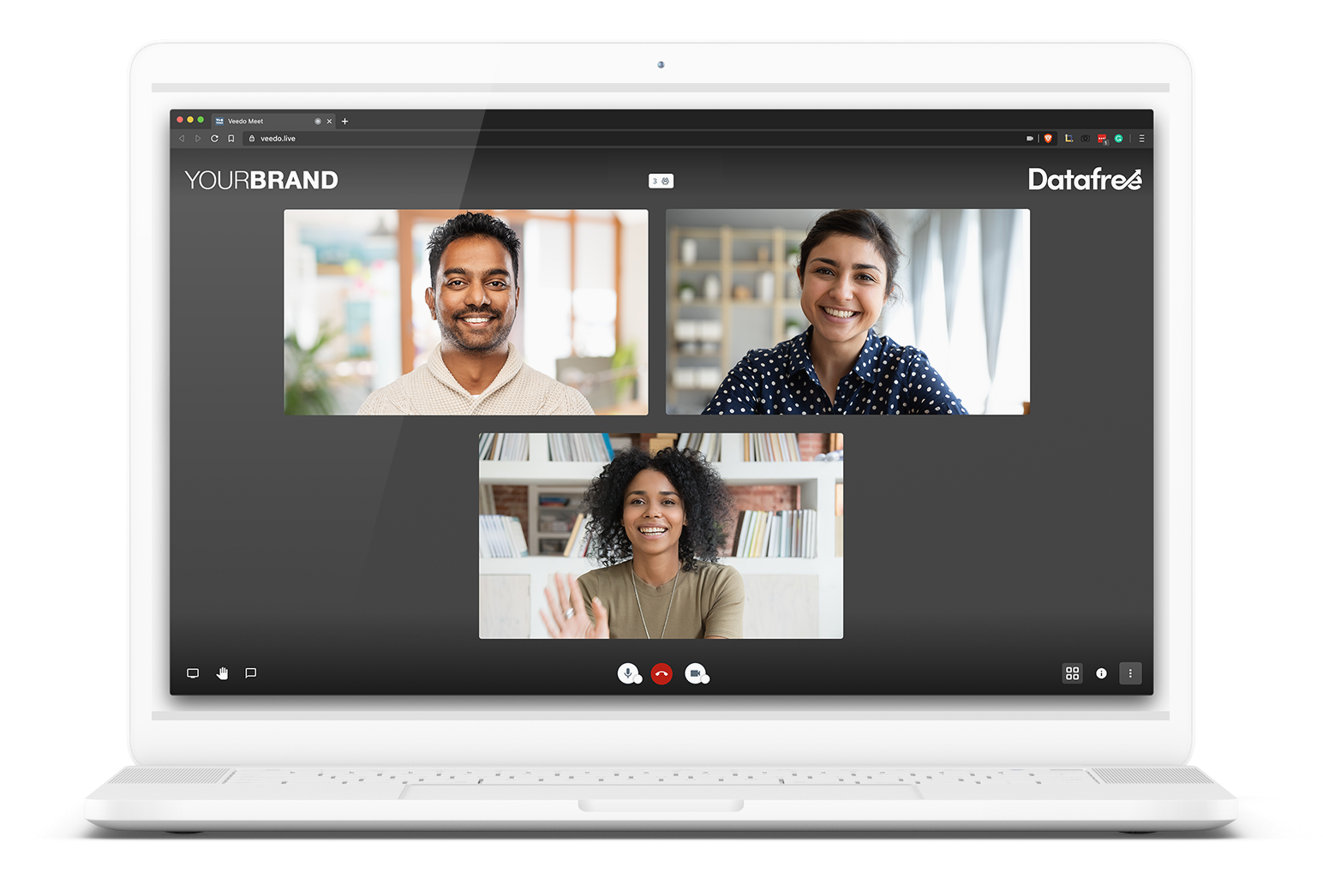 A monthly product fee of R1,000
A platform charge of R1.40 per minute per user
Invoiced monthly including the cost of any mobile data used.
Veedo Bespoke Service Pricing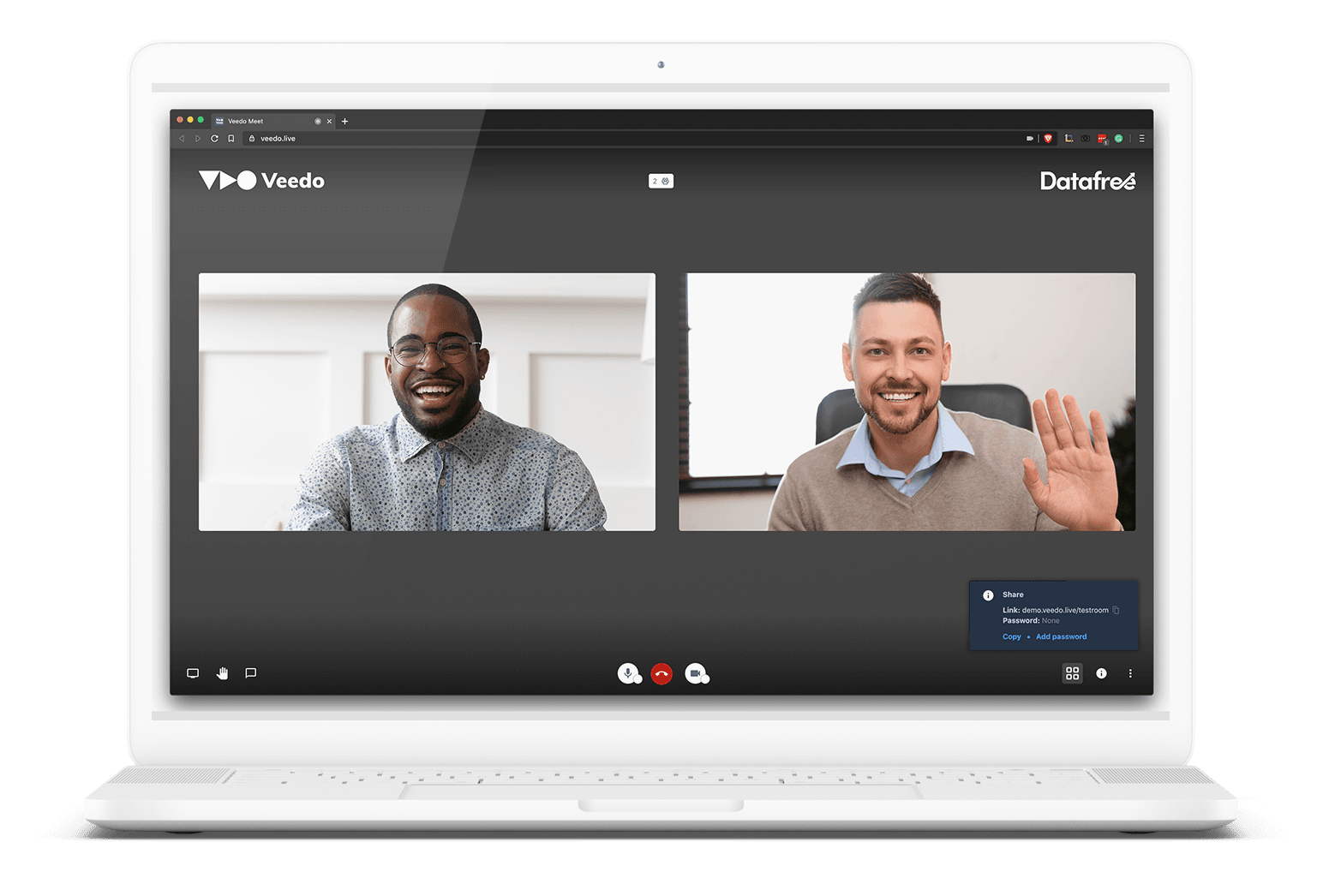 Server hire (daily or monthly)
#datafree data (you are not charged if a user connects on WiFi)
Options (there are a range of Options which you can select).